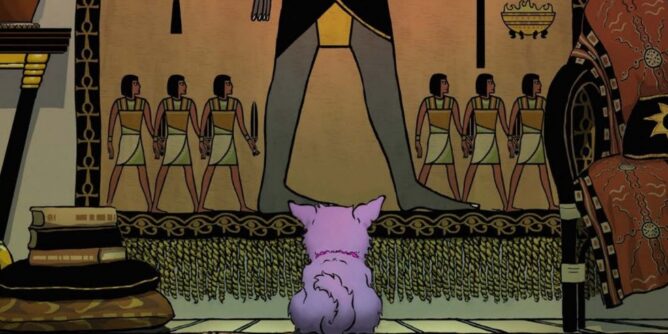 Sindre L. Finnøy, a.k.a. SindrElf wanted to write Doctor Who, but now focuses on his own concept. Serienett.no had a meeting with this aspiring comic book writer to talk about his Kickstarter project 'Anubis: Dog of Death'.
In February, you're running a 30-day long Kickstarter campaign with the goal of publishing a physical copy of 'Anubis'. How did this project begin?
In October 2018, I began posting the comic on my website. Since then, I have also released a cell phone-adjusted version on Webtoons and Tapas. I can only afford to have one page commissioned every month, so the publishing process has been slow. But by August 2019, we finally had enough pages to make a story out of it, so I shared them on social media. For this, we got 9000 votes on Reddit, and 4000 votes on Imgur, which earned us a decent number of subscribers on Webtoons. I also got some contributors on Patreon, which was our first attempt at public funding, before we decided to try Kickstarter.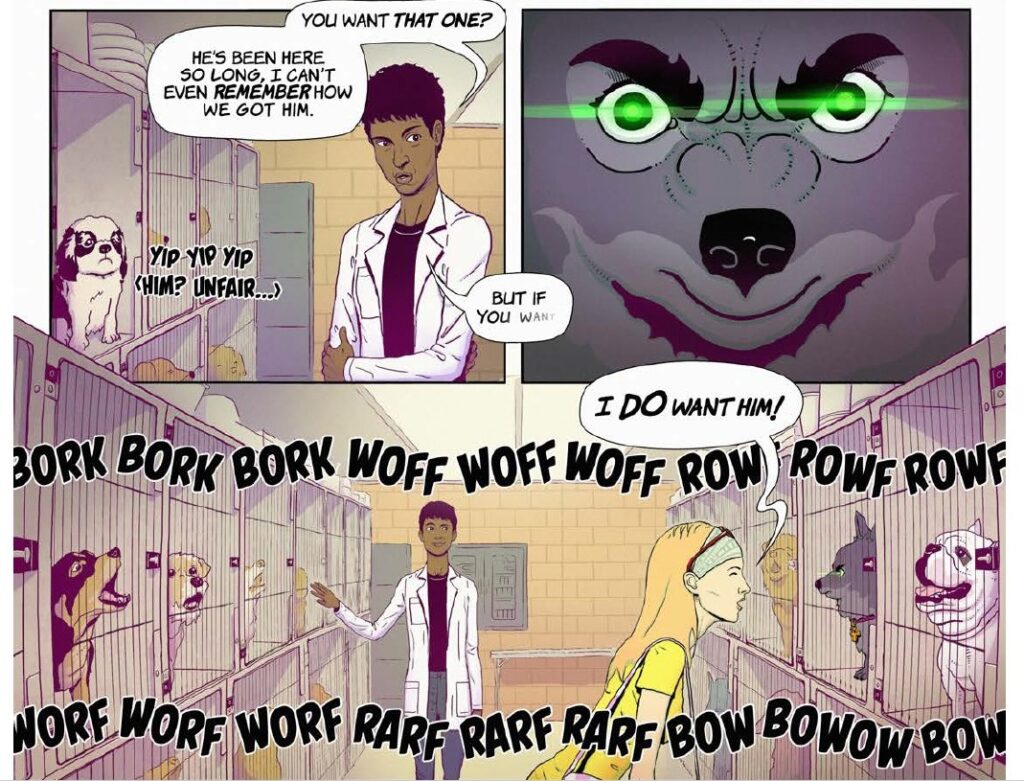 Your Kickstarter goal is NOK 10,000, and you're getting close. Where do the the contributors come from?
Granted, I shared the Kickstarter campaign in the different places where we have followers and readers, but I think part of the support is thanks to some favorable reviews we got. We were also picked by Kickstarter as a «project we love» and that helped. And of course, I have received great support from my mother, father and partner!
What are your sources of inspiration?
It's probably obvious that I was inspired by Neil Gaiman's novel 'American Gods' when I wrote the comic. But I didn't realize it until I finished the script for Part 1. I've been told that 'Anubis: Dog of Death' is reminiscent of 'Small Gods', a book I didn't even read until after writing the script. It's not unlikely that Neil Gaiman was inspired by his friend Terry Pratchett's novel when he wrote 'American Gods', which means 'Anubis: Dog of Death' takes second-hand inspiration from 'Small Gods'.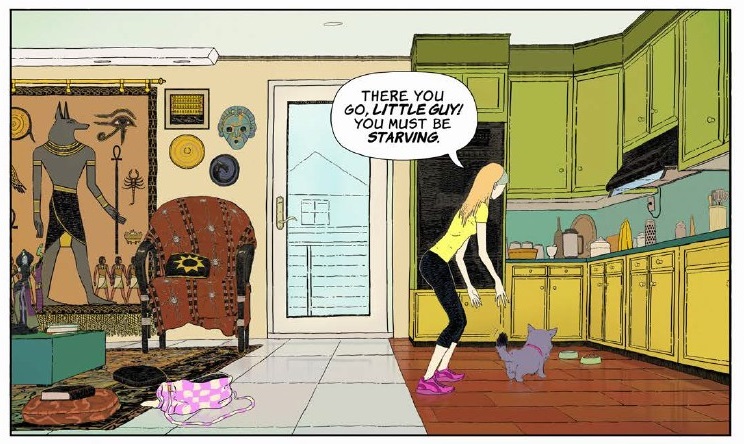 The comic's artist is John Barry Ballaran. What can you tell us about him?
John Barry Ballaran is a digital illustrator from the Philippines. He has worked for several studios, with as diverse things as creating backgrounds for games, animating 2D game characters, designing logos, arranging wedding album layouts, drawing traditional portraits, and creating advertising ads. Currently, he is a full-time freelancer, working on this comic as well as his own fantasy paintings.
Here's is a selection of his art.
Have you tried creating comic books before?
John and I collaborated on a project before 'Anubis'. We first got in touch when I commissioned a painting in 2016, as a Christmas present for my girlfriend. She is a big fan of David Bowie, to whom she introduced me, and Doctor Who, to whom I introduced her. So as a kind of allegory for our love for each other, our merging nerdiness, I wanted to give her a painting by David Bowie and the 'Doctor' at that time, Peter Capaldi, both rocking so hard on electric guitar that they wiped out a horde of cybernetic enemies (below).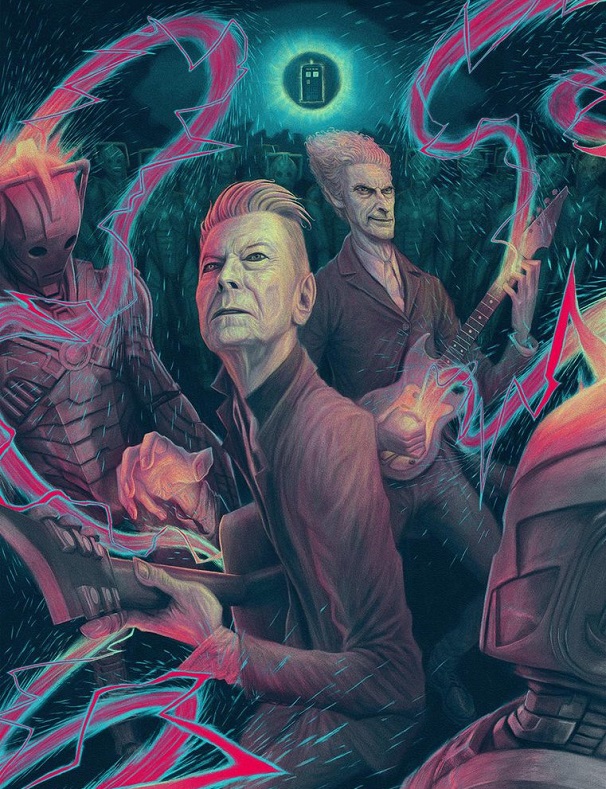 The painting was magnificent, but before finishing it, John sent me a few sketches. These reminded me a lot of comics, and it got me thinking about all my Doctor Who story ideas, and that maybe I could turn them into comic books. I wrote a script based on the painting and asked John if he wanted to draw it. He had never made comics before either, but was very interested in trying something new.
We sent a few scripts and drawn pages to Titan Comics, who holds the rights to the Doctor Who comic books, but got no response. It was rather naive of me, really, to think that a completely fresh writer would be allowed to work on major franchise like Doctor Who. And so I decided it was probably better if I did an original story.
How did you get the idea for 'Anubis, Dog of Death'?
Anubis started out as a villain in one of my Doctor Who stories before I decided that the idea was good enough to make Anubis the main character. I've had a certain interest in comparative mythologies ever since elementary school. My religions teacher deserves partial credit for «Anubis: Dog of Death» existing today.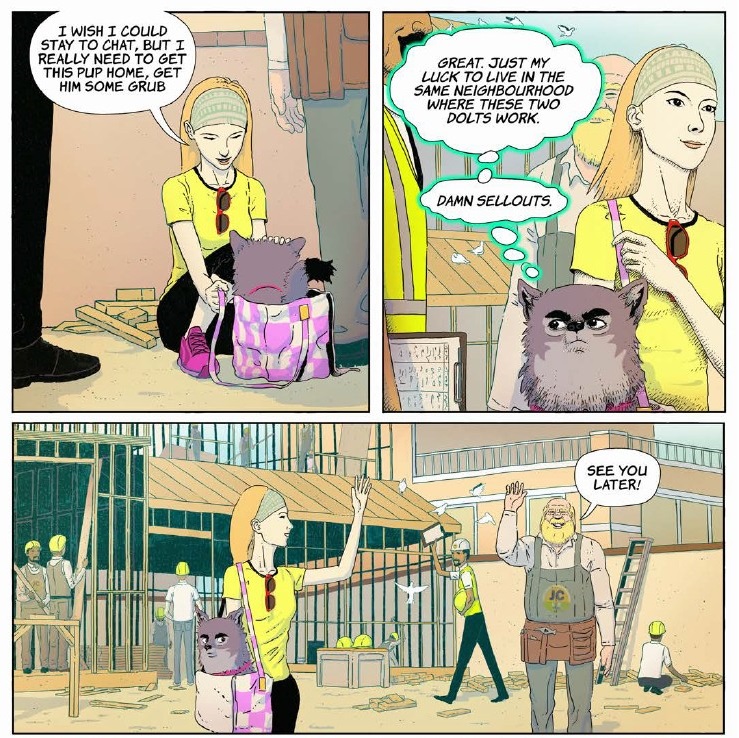 The first issue features characters from other mythologies (besides Egyptian) and religions. Will this be a recurring theme in the series?
Absolutely! The script for part 2 is already written, and it features a god from Hinduism as an important character. I also have plans for future stories in the series, where many other mythologies and religions will be involved. Part 3 will include gods from both the Incan empire and Turkey.
For those who want to meet up and learn more about you and the project, will you be attending any comic cons?
I would like to, but my girlfriend and I are expecting our first child in March, so maybe I should wait. But I'll probably do something like that sometime in the future.